Reserve Your New 911 Carrera
The Porsche 911 is a celebrated rear engine sports car that continues to blaze new trails and expand new possibilities. The vehicle's timeless design, perfect proportions and powerful rear end have made the 911 a sports car icon for the past 50 years. Designed to meet the challenges of everyday driving, the compact, thoroughbred sports car offers very serious real-world performance.
Coined "The Timeless Machine," the 8th generation 911 offers exceptional power across the speed range and responds to the driver in an instant. There is never a dull moment when you get behind the wheels of a Porsche 911 Carrera. In addition to a sporty driving experience, the vehicle's sports exhaust system creates an intense sports car sound that's music to the ears of all Porsche enthusiasts.
Thanks to the active air intake flaps located in the 911's front air intakes, this model is no longer a gas-guzzler. The flaps are designed to close automatically while the car is in motion, which reduces drag. While you cruise down the highway, don't forget to keep your ears happy by playing the latest hits through a BOSE® Surround Sound System or Burmester® High-End Surround Sound System.
The latest 911 model also makes night drives a whole lot safer. The four-point daytime running lights with dipped beam offer powerful near-field, lateral and far-field illumination. Additionally, Night Vision Assist's infrared camera can detect both pedestrians and large wildlife even before they are illuminated by the headlights.
Learn more about the all-new Porsche 911 at Porsche Huntington today!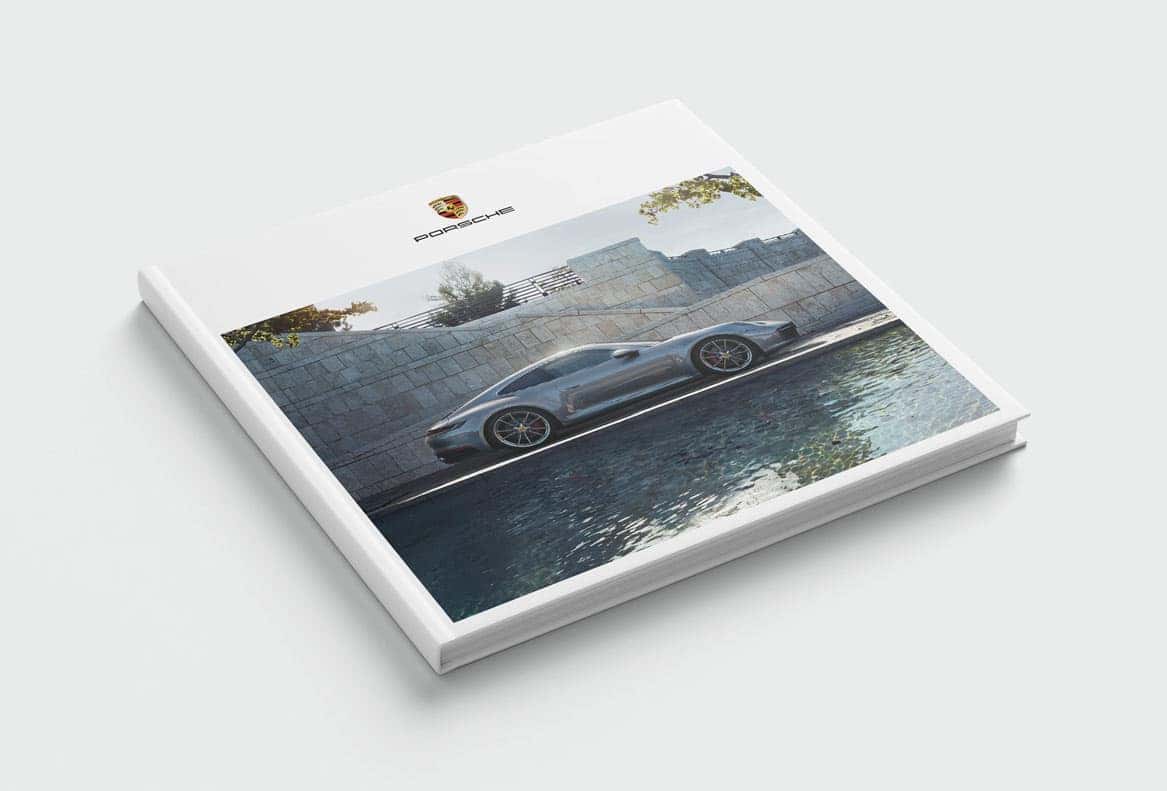 Download Brochures
You will find detailed information on the new 911 here. All ready to download.
Porsche The new 911 Carrera SFrom $ 113,300.00*
Technical Specs
| | |
| --- | --- |
| Max. power | 443 hp |
| 0 – 60 mph | 3.5 s |
| 0 – 60 mph with Sport Chrono Package | 3.3 s |
| Top track speed | 191 mph |
| Width w/ mirrors folded | 72.9 in |
| Length | 177.9 in |
Porsche The new 911 Carrera S CabrioletFrom $ 126,100.00*
Technical Specs
| | |
| --- | --- |
| Max. power | 443 hp |
| 0 – 60 mph | 3.7 s |
| 0 – 60 mph with Sport Chrono Package | 3.5 s |
| Top track speed | 190 mph |
| Width w/ mirrors folded | 72.9 in |
| Length | 177.9 in |
Porsche The new 911 Carrera 4SFrom $ 120,600.00*
Technical Specs
| | |
| --- | --- |
| Max. power | 443 hp |
| 0 – 60 mph | 3.7 s |
| 0 – 60 mph with Sport Chrono Package | 3.2 s |
| Top track speed | 190 mph |
| Width w/ mirrors folded | 72.9 in |
| Length | 177.9 in |
Porsche The new 911 Carrera 4S CabrioletFrom $ 133,400.00*
Technical Specs
| | |
| --- | --- |
| Max. power | 443 hp |
| 0 – 60 mph | 3.6 s |
| 0 – 60 mph with Sport Chrono Package | 3.4 s |
| Top track speed | 188 mph |
| Width w/ mirrors folded | 72.9 in |
| Length | 177.9 in |