Limited Edition Porsche Models
911 GT3
Here, in Flacht, is where the new 911 GT3 turned its first laps. Here is where the mighty sound of its 4.0-liter horizontally opposed and naturally aspirated engine roared for the first time.
911 GT3 RS
Drivers. Fans. Lovers of the true motorsport. Brace yourselves. And get ready. The race track is calling. More loudly than ever before. And with an intensity not felt for quite some time. Defensive? Routine? As if. Better to go on the attack. A
challenge awaits one that will push you beyond your comfort zone for a change.
911 Turbo S Exclusive Series
The Coupé provides 446 kW (607 hp; combined fuel consumption 9.1 l/100 km; CO2 emissions 212 g/km). In addition to a power increase of 27 hp, the 911 Turbo S Exclusive Series is distinct from the standard 911 Turbo S due to its unique design,
higher-quality materials, and luxurious details. The sports car is being intricately finished by hand in the new Porsche Exclusive Manufaktur at the headquarters in Zuffenhausen.
911 GT2 RS
Its design combines the aerodynamic requirements of optimum downforce and maximum air supply. Its consistent lightweight construction makes it a pure athlete. Its racing chassis with excellent cornering stability gives the new 911 GT2 RS those
crucial additional seconds. And its 3.8-liter, six-cylinder, twin turbo engine, producing 515 kW (700 hp), lends it sufficient authority to lead the field.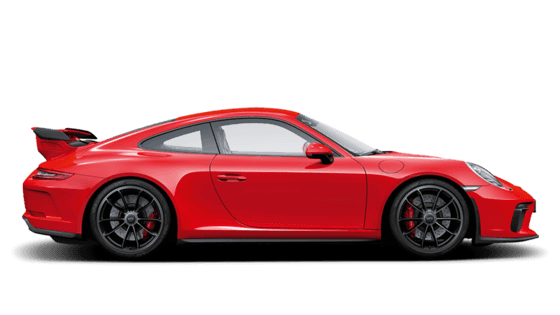 911 GT3 From $ 143,600.00*
Technical Specs
Max. power
500 hp
Max. power at rpm
8,250 rpm
0 – 60 mph
3.8 s
Top track speed
198 mph
Height
50.0 in
Width (w/ mirrors folded)
78.1 in
Length
179.6 in
Wheelbase
96.7 in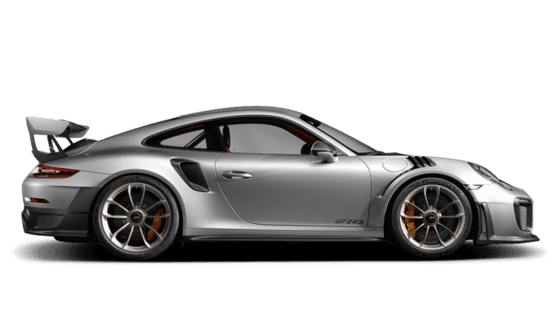 911 GT2 RSFrom $ 293,200.00*
Technical Specs
| | |
| --- | --- |
| Max. power | 700hp |
| at rpm | 7,000 rpm |
| Height | 51.1 in |
| 0 – 60 mph | 2.7 s |
| Length | 179.1 in |
| Wheelbase | 96.5 in |
| 0 – 60 mph with Sport Chrono Package | 2.7 s |
| Top track speed | 211 mph |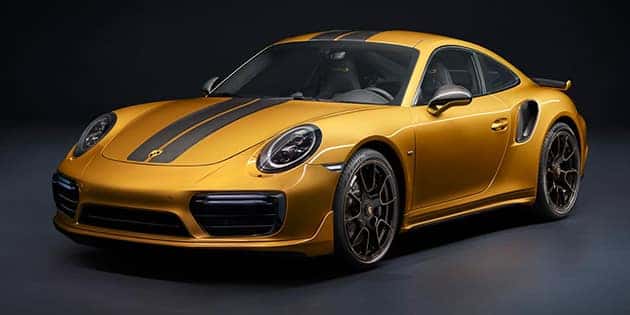 911 Turbo S Exclusive Series
Technical Specs
| | |
| --- | --- |
| Max. power | 607 hp |
| Seats | 8-way adjustable sports seats |
| Engine | six-cylinder biturbo flat |
| 0 to 100 km/h in | 2.9 seconds |
| Top track speed | 330 km/h. |
| Color | Golden Yellow Metallic |
| Large wheels | 20-in |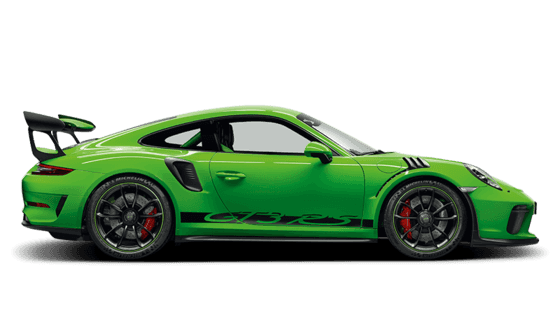 911 GT3 RSFrom $ 187,500.00*
Technical Specs
| | |
| --- | --- |
| 0 – 60 mph | 3.0 s |
| Top track speed | 193 mph |
| Height | 51.1 in |
| EPA Disclaimer | EPA estimates not yet available. |
| Length | 179.4 in |
| Wheelbase | 96.6 in |